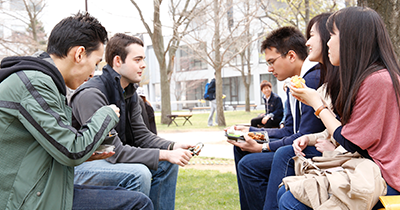 The International Education & Language Center has been established to promote exchanges in education and research with overseas universities and academic research institutes, as well as to improve the foreign-language skills and enhance the international understanding of Hokusei Gakuen University students.
The International Education Section of the Student Support Office manages the office duties of the International Education & Language Center. It also gives advice on studying abroad and develops various programs for exchange students from partner schools.
The information counter for the International Education Section is located in the Student Support Office on the first floor of the Center Building.
TEL:011-895-1000(direct phone number)
FAX:011-891-9550
e-mail:intlcenter@hokusei.ac.jp
Greeting from the Director of the International Education & Language Center