International Lounge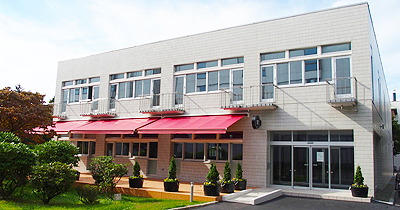 The International Lounge is located on the first floor of the Center Building, which is situated near the center of the buildings on campus. This facility is where international students and Hokusei Gakuen University students can learn while interacting with each other, and is adjacent to the North Star Café SARA. A variety of international exchange programs are conducted here. On the same floor is the International Education Section, where students can seek advice if they encounter any problems.
Retreat House and International Housing Kirari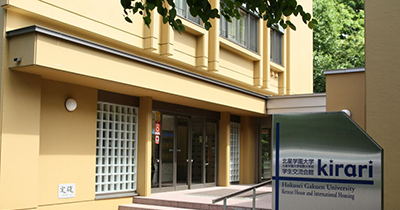 This facility is well equipped with rooms for accommodation, training rooms, a dining room and shower rooms so that exchange teachers and international students can enjoy a comfortable stay. There is also an outdoor barbecue area. Kirari can be used for various purposes including club activities, seminar camps and group learning.
Rooms
Common Facilities
Security
Drinking and Smoking
Cleaning
Usage Fees
※Students may receive a discount or exemption from the above fees based on an interuniversity agreement.