Smith Mission Center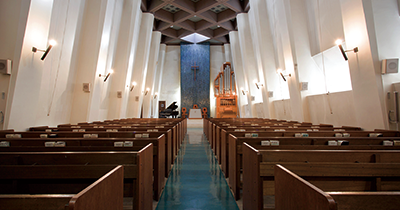 Hokusei Gakuen University belongs to the Hokusei Gakusen School System, whose founding principles are based on Christianity (Protestantism). Students and faculty make concerted efforts to maintain and practice these basic principles. Therefore, to clarify the basic philosophy of the founding principles, to provide goals the university should pursue based on this clarification in the form of the Hokusei Gauken University Mission Statement, and to achieve these goals, the Smith Mission Center was established.
 The Smith Mission Center, with its director, committee members and chaplain as the core, conducts activities that emphasize (1) understanding Christianity, (2) volunteer activities, (3) realization of peace and (4) collaboration with local communities.

*Daily Chapel Service
*Smith Mission Week
*Annual Lecture on the Reformation
*Christmas Service
*Graduation Service
*Other activities and events: Smith Mission Center Training-camp Tour, activities organized by Smith Mission Center student groups (Pole Star, Chapel Choir and Handbell Choir, gospel music lessons, volunteer activities)
Library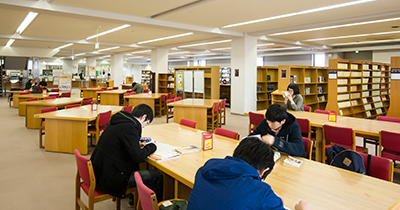 The university library has a stock of approximately 610,000 books that are available to students and faculty members for study and research purposes. With the online service, users can search the library stock, browse book information, and find journal articles. Students can also borrow PCs for individual study activities, and they can also use PCs, DVDs, and other audiovisual materials on the multimedia floor.
 The library also provides a Literature Search Support Program to enhance students'skills in locating information and literature.
International Education & Language Center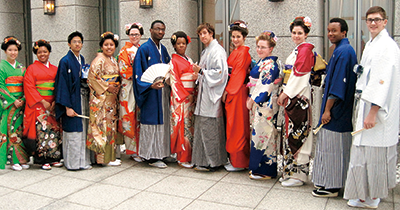 Since its founding, Hokusei Gakuen University has continuously tried to promote international exchange and understanding as one of its educational principles. In order to foster students' international perspective, the university offers many classes taught by foreign instructors; and to facilitate overseas exchanges, the university has established partner school relationships with a number of universities and colleges abroad. The overseas study exchange programs include a credit transfer system and a tuition waiver system.
 As of May 2021, Hokusei has exchange programs with partner schools in the United States, the United Kingdom, Canada, South Korea, China, Taiwan, Spain, Switzerland, and Indonesia. The university annually sends approximately Hokusei 30 students overseas to partner schools, and it hosts roughly 60 students from those partner schools. Through these programs, Hokusei strives to provide opportunities for students to learn new languages and experience different cultures.
 The Department of English of Hokusei Gakuen University Junior College has a four-month-long overseas education program in which approximately 20 Hokusei students study at universities in the United States, the United Kingdom, Canada, New Zealand, and Australia every year.
Student Counseling Center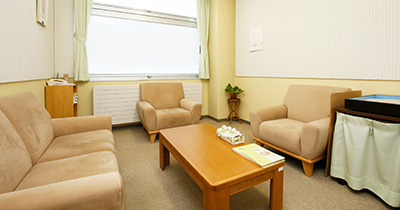 The Student Counseling Center has a Student Counseling Room to help all students lead healthy, fulfilling college lives.
 The Student Counseling Room is staffed by four certified clinical psychology counsellors, one of whom is a full-time consultant. These professionals advise students on various matters from serious problems to minor worries, career choices, and other issues.
 The Student Counseling Center also provides an open space where students can drop by to unwind, regardless of the need for counseling, and areas for quiet reflection.
Center for Practice and Research of Clinical Psychology
Hokusei Psychological Counseling Room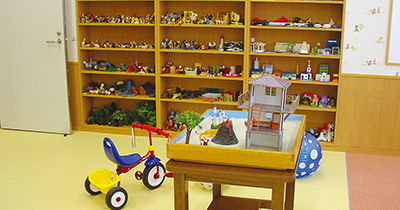 At the Hokusei Psychological Counseling Room, located in the Center for Practice and Research of Clinical Psychology, teaching staff and part-time counselors who are certified psychologists and graduate students majoring in clinical psychology provide counseling on emotional problems, personal concerns, and similar issues to improve the mental health of local residents.
 Certified by the Ministry of Health, Labour and Welfare as a psychological training facility for the national qualification of licensed psychologists, this Center supports the educational activities of students.
 The facility collaborates with the Department of Psychology for Well-being in the School of Social Welfare and the Master's Program in Clinical Psychology in the Graduate School of Social Welfare to train psychologists and to develop research activities related to clinical psychology
IT Systems Center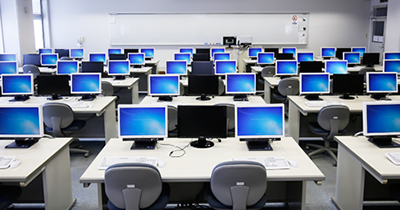 The IT Systems Center provides services to comprehensively promote the informatization of education and research, thereby improving the level of information processing and enhancing administrative efficiency
 The computer classrooms on the second floor of Building A and the second and third floors of Building B are cutting-edge IT educational facilities with approximately 440 Windows computers and 86 Macs that students can also use for independent research outside classroom hours. The CALL system, which helps students improve their foreign language ability and international understanding, is available on 146 computers in three CALL classrooms and 22 computers in the AV Study Room on the second floor of Building A. In these facilities, students can improve their English by using self-education materials (resources for the pre-second to first-grade STEP tests and the TOEFL and TOEIC tests, English conversation videos, etc.).
 At the Information/CALL Support Counter on the second floor of Building A. many AV educational materials can be borrowed, and support and troubleshooting for computer use is provided.
Community Cooperation Center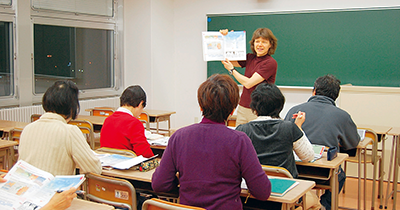 The Community Cooperation Center serves as a comprehensive contact point for social involvement to facilitate collaboration and exchange between the university and local residents、local government and other organizations in order to support regional promotion and development and to foster the growth of the international community. The Center also offers a variety of classes in the Hokusei Open University program for futher learning by students and the general public.
Career Planning Center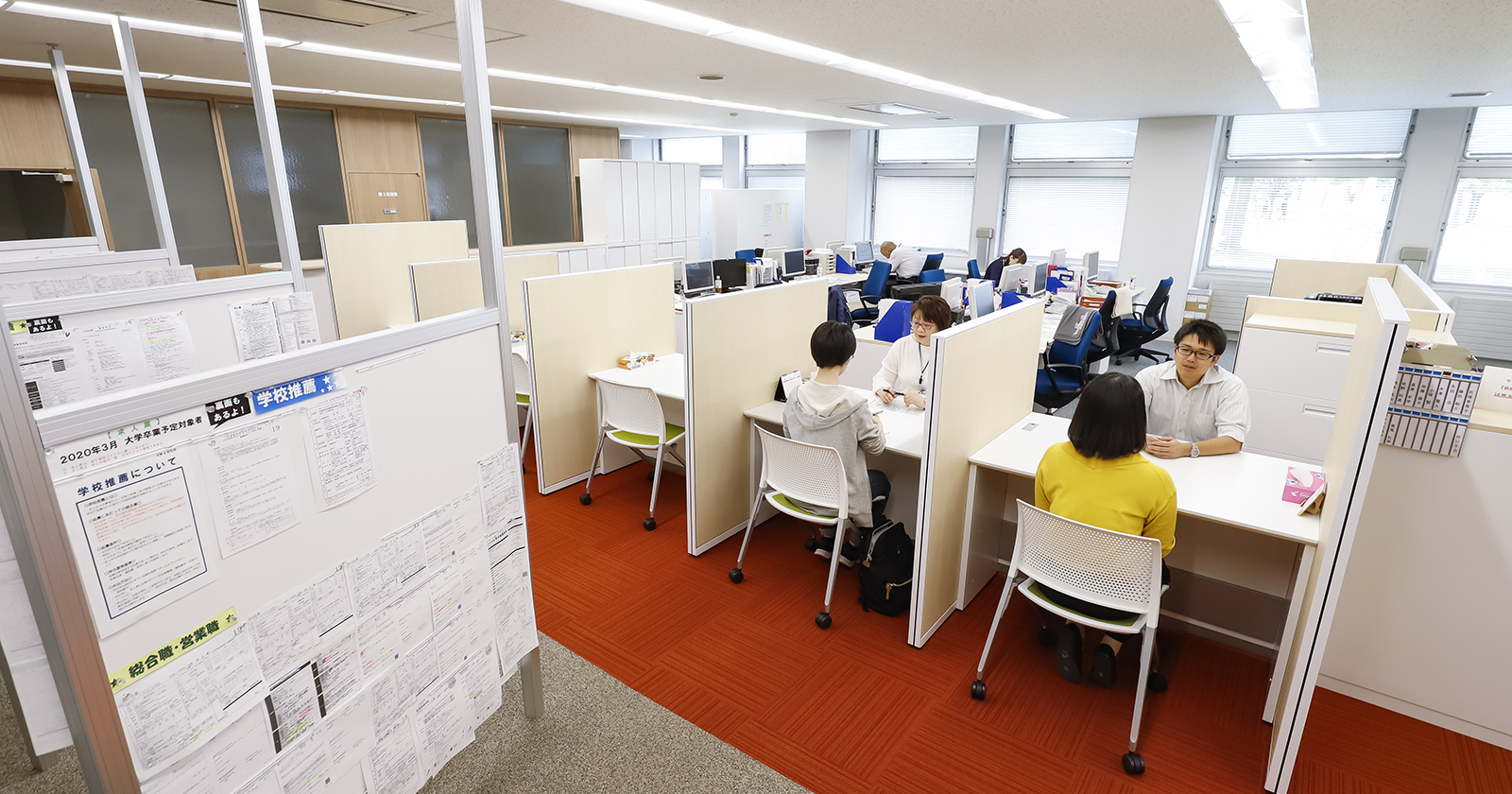 The Career Planning Committee was established to implement employment and career Support, as well as to provide students with advice in cooperation with the instructors in charge of seminars in each school and department.
 The Employment Support Office has a reference area where brochures, recruitment requirements, pamphlets and other materials from various companies, public institutions, hospitals and welfare facilities necessary for career selection and employment examinations are on file. Students can use the computers in the office to collect information online.
University guide Menu