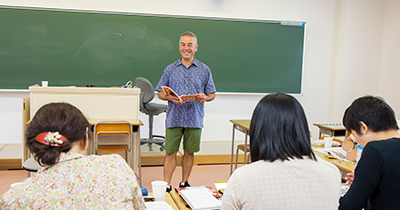 Open Classes for the Public
Hokusei Gakuen University has been offering various lectures and seminars for continuing education as a university open to the public.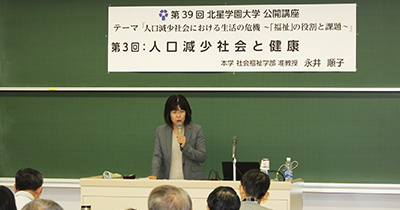 Open Seminars
Open seminars, geared to the general public, were launched in 1975 ahead of other universities in Sapporo under the auspices of the Sapporo City Board of Education.
Six or seven 90-minute-long seminars are held in total, and they begin at 18:20 and end at 19:50 to ensure that working people can attend them. Although credits are not granted, completion certificates are given to those who attended four or more lectures.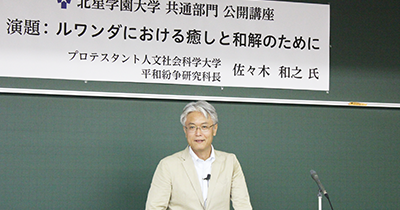 Open Lectures
The Schools and Departments invite leading authorities from home and abroad several times every year and hold lectures on an array of cultural and social issues for not only the students of this university, but also the general public.
The lectures are held as needed and announced on our homepage as soon as their details have been decided.
University guide Menu